Numerous studies have demonstrated the effectiveness of vape kit as a nicotine replacement. Allows you to inhale nicotine like a "traditional" cigarette, enabling you to quit smoking gently. To date, it is also believed that vaping will help more than one million Americans quit smoking.
E-cigarettes: a tool to reduce risk
Smoking kills almost one in two smokers. Contrary to what one might think, the root cause of many cancers and cardiovascular diseases caused by tobacco is not nicotine, but all the other components and additives of cigarettes, especially combustion.
E-cigarettes: 95% less harmful than tobacco?
E-cigarettes allow you to inhale nicotine without burning it: it is therefore 95% less harmful than tobacco. But most importantly, it keeps smokers from smoking, significantly reducing the risk of cardiovascular disease and cancer. With hundreds of vape suppliers in the market, the price of vape kits has been dropping sharply in recent years as competition increases.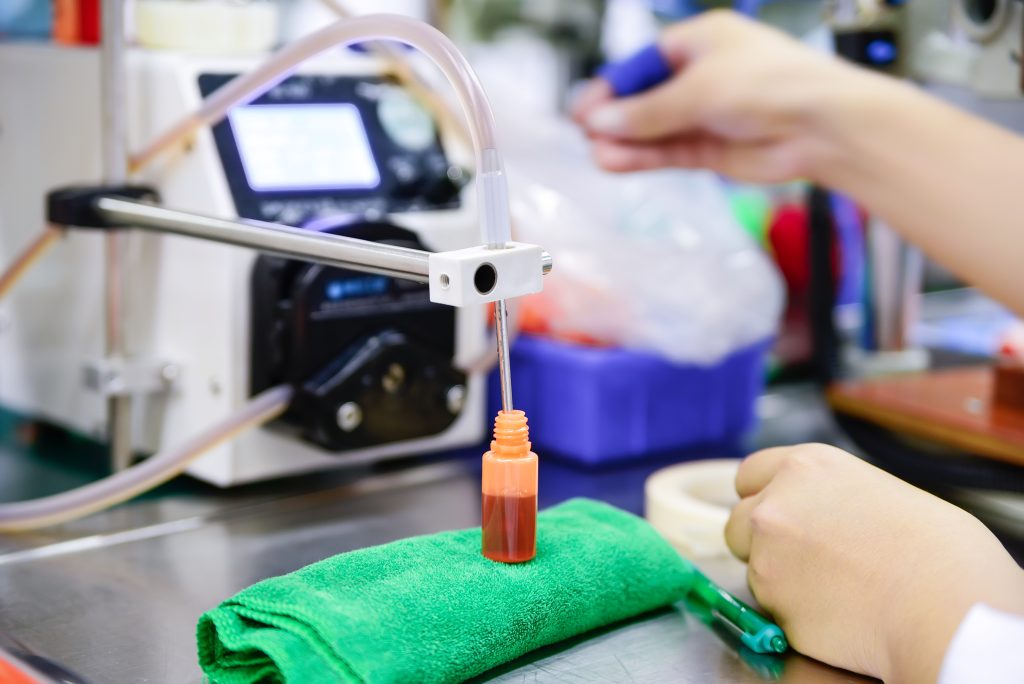 Effects of nicotine
However, it should be remembered that even inhaling nicotine with e-cigarettes is not a trivial matter. First of all, nicotine in all forms is a highly addictive substance! This is why it is strongly recommended that you refrain from vaping when you have never smoked.
E-cigarettes rarely lead to overdose, and liquids sold in the U.S. are tightly regulated to avoid overdose.
However, everyone has a different tolerance threshold: it is, therefore, advisable to choose the nicotine concentration in the liquid carefully.
Effects of e-cigarettes
Inhaling nicotine (such as propylene glycol, which is present in most liquids) may cause side effects such as a mild dry throat. For those who do not tolerate this ingredient well, there is today a liquid that is a vegetable and non-irritating alternative to PG.
In some cases, we can also observe a brief cough upon cessation of smoking, resensitization of the bronchi, and clearing of the secretions that confuse them. Therefore, we are more likely to face the consequences of tobacco than e-cigarettes. This cough usually goes away after a week or two.
You must have noticed that your e-liquid changes colour over time. You may even have received several bottles of the same e-liquid in different colours. Please don't panic; it's normal!
taste that darkens the liquid
All e-liquids of the same brand do not necessarily have the same colour. This can be explained by the presence of different aromas and additives used to make e-liquids.
Fruity flavours are usually the lightest, while classic or gourmet flavours tend to be darker in colour. Additives added to e-liquid to enhance its aroma can also affect the colour of e-liquid.
Also, remember that some e-liquids may contain food colouring, which will give them a more or less natural colour.
Effects of nicotine dose
The higher the dose added to the nicotine, the darker the colour. Nicotine-free e-liquids are usually straightforward, while e-liquids in 12 or 16 mg doses tend to be darker and closer to brown.
Therefore, it is normal for two bottles of the same e-liquid with different doses of nicotine to be completely different colours.
surroundings
The colour of nicotine e-liquid also changes over time: the higher the nicotine content of e-liquid, the darker it will become. The environment in which e-juice is stored can affect its colour. Heat, humidity, light, and exposure to air are all factors that can make nicotine e-liquids darken faster.
This does not mean that the liquid in your hand has expired or gone bad! These colour changes are entirely normal and may vary depending on the seasonal storage conditions of e-liquids in our warehouse.