How many times have we been asked! How to recharge a disposable vape. Whether it's topping up the battery or a puff of e-liquid, we've heard it all. It's time to take stock of recharging and refilling puffs!
How to recharge a puff at the level of its battery?
As you know, a puff is a disposable vape kit with a battery that allows it to work by bringing the electric current to the resistance in the pod to heat the e-liquid strongly and thus transform it into vapor. Usually they are produced by vape manufacturer who offer vape OEM service. Some low-end models of puffs have a battery that does not have enough capacity to vape all the e-liquid they contain. Results? A half-full puff that goes in the trash is the fault of a battery that does not have enough autonomy!
To escape this problem, some people are tempted to recharge their disposable vape pen by trying to open it, then stripping the wires of a cable connected to a mains charger to recharge the battery. Suffice to say that the danger is well present! You risk disaster by doing this. Nothing happens; at worst, the battery explodes, and you are seriously injured. A battery that explodes in the hands or the face does a lot of damage!
Don't risk injuring yourself to save a few euros; always buy the quality equipment from recognized brands. Quality products with a battery with good autonomy (capacity expressed in mAh) to last for hours! All disposable vapes are produced on CAK in high-quality standards. And we also have some disposable vape kits that come with a build-in Type-C port, which means they can be recharged.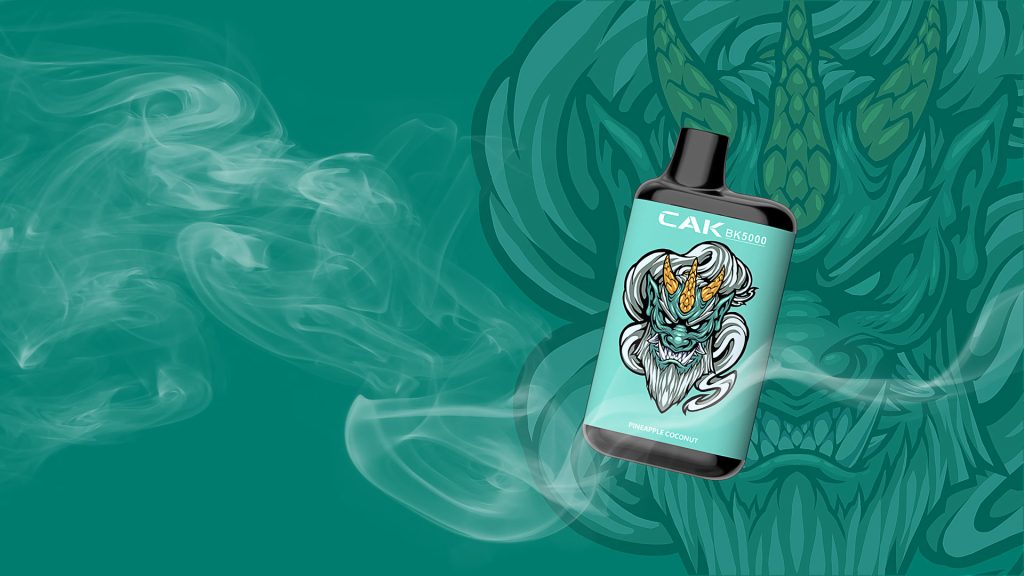 How to fill a puff with e-liquid?
You cannot recharge a puff nor fill it with e-liquid! You risk damaging the components, including the battery, by trying to disassemble it. A damaged battery is very dangerous, so do not try anything at the risk of serious injuries following a degassing, ending in an explosion! A disposable electronic cigarette has a battery and a resistance designed to last the time necessary to exhaust the e-liquid in a closed pod. This one does not give the possibility to fill it, nor to change the resistance.
Do not think that a disposable vape is for single use! The vape with this type of e-cig can be done over whole days. This brings us to our next point!
How long does a puff last?
Your puff cigarette does not have eternal life. Sooner or later, you will have to throw it away! Yes, a disposable electronic cigarette is not called that for nothing. It is designed to be thrown away, not reused. But how long does a puff cigarette last? She is long! The good thing about this type of Vaporetto is that most brands have the same capacity: 2ml of e-liquid. At the same time, the TPD law, which concerns the regulation of tobacco and nicotine products, prohibits the sale of cartridges filled with nicotine of more than 2ml. It is, therefore, a standard capacity in the world of vaping.
As a result, a disposable e-cigarette with 2ml of e juice generally represents 600 puffs. This can be more or less dependent on the resistance of the model (a high resistance consumes less e-liquid) as well as the duration and intensity of your puffs. A tobacco cig makes another 15 hits. A disposable EC of 600 puffs is equivalent to 40 or two packs of cigarettes. If you smoke 5 cigarettes daily, one disposable vape will last 8 days. If you smoked a pack a day, it would last 2 days.