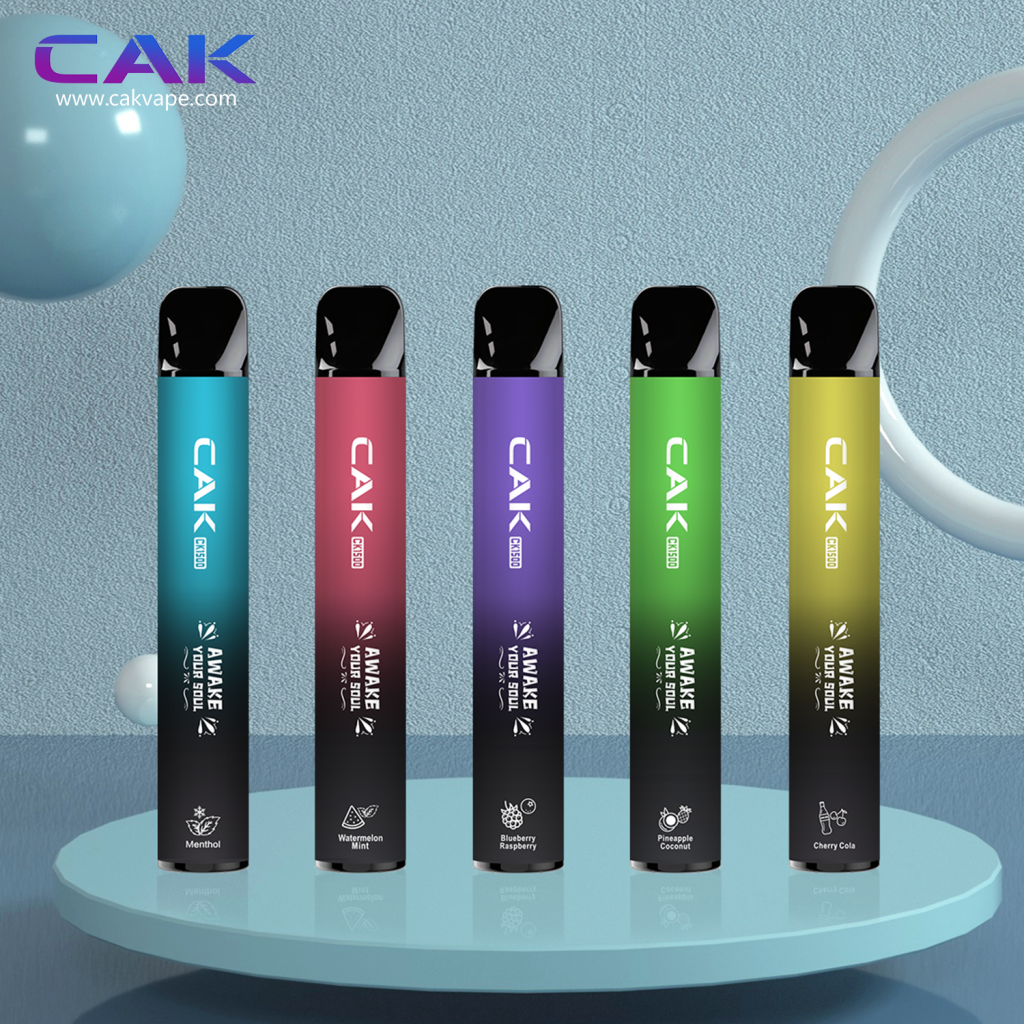 Are you in search of a convenient and easy-to-use vape device that you can take anywhere? Look no further than the CAK CK1500 Disposable Vape! This vape is perfect for those who want a hassle-free vaping experience without having to worry about recharging or refilling.
One of the standout features of the CK1500 is its wide range of delicious flavors. From the refreshing mint to the sweet and tangy pineapple coconut, there is a flavor for everyone. Other popular flavors include watermelon mint, raspberry blueberry, and cherry cola. Each flavor is crafted to provide a satisfying vaping experience that you won't find in other disposable vapes.
The CK1500 also has a unique texture that makes it fun to hold and play with. The matte surface provides a smooth and comfortable grip, and the sleek cylindrical design makes it easy to carry in your pocket or purse. Plus, the LED indicator light at the bottom of the vape adds an extra level of coolness, as it lights up when you take a puff.
It's important to note that the CK1500 is a disposable vape and cannot be recharged. However, this makes it perfect for those who are always on-the-go and don't have the time or energy to deal with the hassle of recharging their vape. Simply use it until it runs out, and then dispose of it responsibly.
Overall, the CAK CK1500 Disposable Vape is an excellent choice for anyone looking for a convenient, flavorful, and fun vaping experience. Give it a try and see for yourself why so many people are loving this innovative vape device!